FEEL THE LOVE...
Read the words of our fabulous clients and see why they love their experiences with us.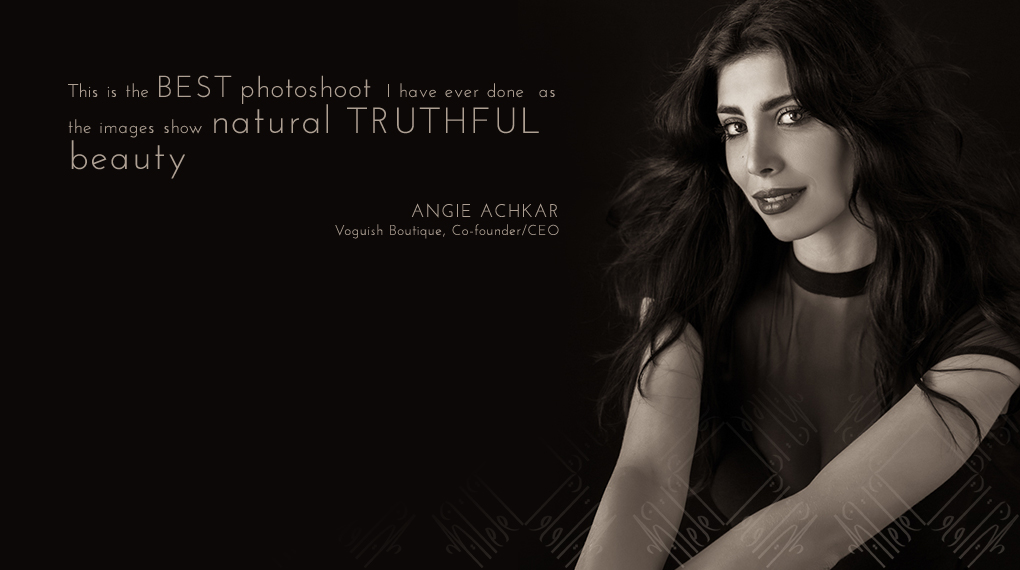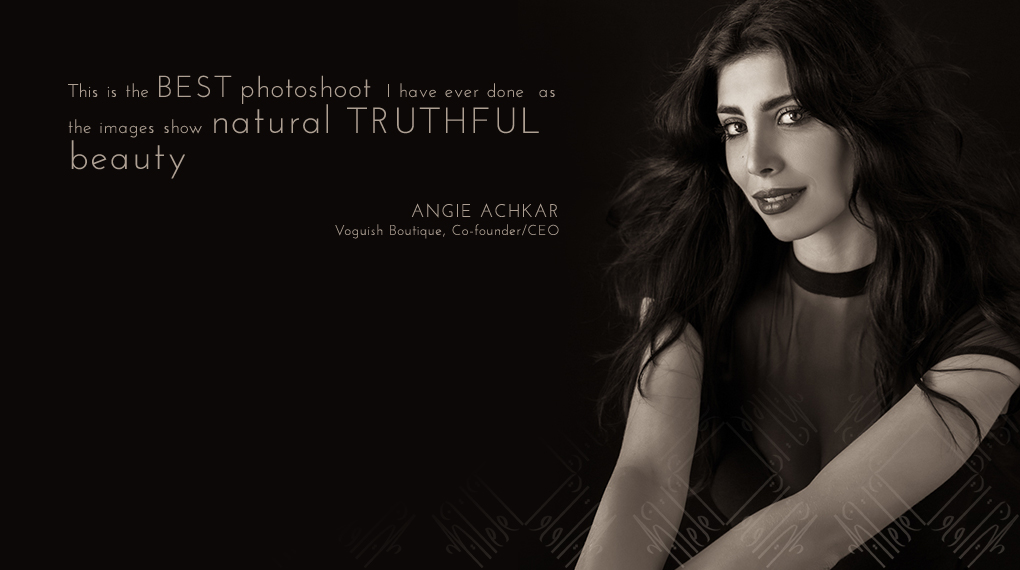 ANGIE ACHKAR,
Co-founder /

Voguish Boutique
"How did you do all this! The images are absolutely amazing! I love them all, they are just perfect. I can't wait to post them and share them with everyone to show them how talented you are. Really! the way you work is simply amazing, Tamara told me about you but seeing your work is different!
I liked how I have different style in each image; a business women, then something more sexy and then serious and others are happy or calm. Honestly, this is the best photo shoot I have ever done in terms of results. What is unique about your work is that you totally concentrate on satisfying the other person and your editing is so simple yet elegant which shows natural truthful results. In my opinion that is what boosts confidence in ones self when looking at themselves through your work.
I showed my images to my family and they all loved them a lot, especially my husband ;)"
SARAH MUGHRABI, Founder / Riwayaty
"Oh my Gosh, Ali! Thank you so much for such a great experience and beautiful photos! They look so amazing, elegant and professional.. and I honestly didn't expect anything less from you.
You were such a fantastic and generous photographer. Again, thank you so much as I shall remember to bring my chin forward and down :)"
TAMARA FAKHOURY, Educational Technology Director / BBS
"Wow! I look like a model and I look gorgeous. I LOVE ALL the Images!
You are the best, Ali!! You made me feel better with the pictures... they are amazing!
You are absolutely talented Barqawi! I simply can't wait for our 2nd shoot."
HELEN NIMRI, School Teacher
"The images are amazing! Thanks alot. I can't wait to post them on facebook for all my friends to see. I can't believe how gorgeous I look. I look like a model! Its all such a professional work and I love it. Once again thanks a lot!"